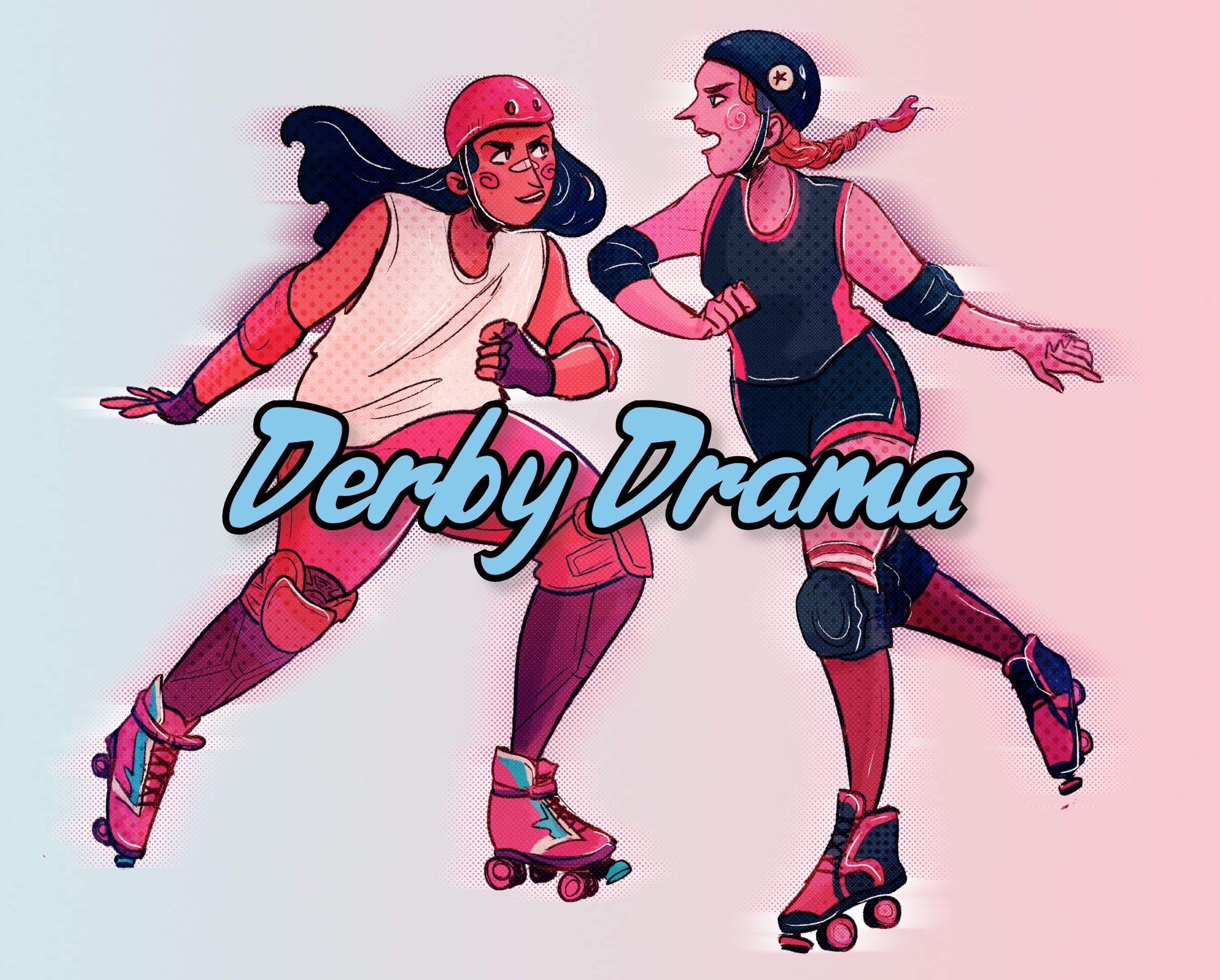 This session is scheduled for 3 hours. One player slot has been reserved for a guest. We're going to use Google Sheets for the playsheets and StreamYard for video. The session will be recorded, but if any player doesn't want it to be posted then I won't post it anywhere.
Derby Drama is an in-development tabletop role-playing game about the drama and excitement of skating in a roller derby bout.
In this GM-less game, players split up into two teams of competing skaters. Explore relationships with teammates and rivals, choose smart strategies, and play your most skillful moves to help your team win.
You don't need to be familiar with roller derby to enjoy Derby Drama - just be ready to play a character who straps on skates and causes chaos on the track!
The Gauntlet Inclusivity Policy will be in effect and the safety tool Script Change will be in use.
2020-01-24T23:30:00Z RSVP