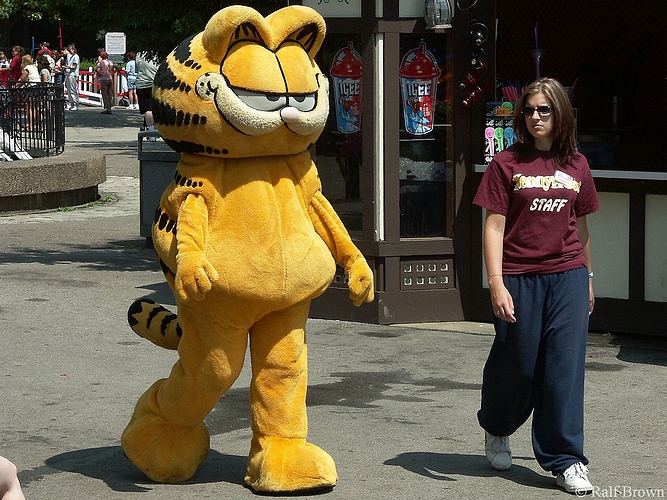 An RPG about life, interrupted (by Garfield).
You are sitting on a beach, alone with your thoughts.
At a crossroads, you ponder the choices that led you here, and what you should do next. A voice mutters quietly behind you,
"I hate Mondays."
You turn and see a small, misshapen, orange beast. Its bulbous eyes reflect weariness and an unceasing hunger.
You think to yourself,
"not again…"
This is a two-player RPG about a person experiencing major milestones in their life, at which time they also are visited by Garfield.
One player plays the Human, and the other plays Garfield.
We will create our characters (Human + Garfield) and then play out scenes that revolve around major milestones in the Human's life that Garfield appears in, uninvited and unexpected but not unwelcome.
System: Garfield ± You, https://dannymakesrpgs.itch.io/garfield-plusminus-you
Content : regret, aging, poor choices, temptations, random encounters
Tone: Lighthearted, wistful, magical, whimsical, witty
Duration: 2.5 Hours, Single Session only
Breaks: Two 5-10 minutes, and as requested
Technology: Jitsi
Recording: No
Safety: Lines & Veils, X-card, check-ins and open door policy. Tools can be changed to suit the group. This game will follow the Gauntlet Community Code of Conduct.
Signup: https://gauntlet-hangouts.firebaseapp.com/event-detail/-NItJcHHDztGAlqbdoiG
Participant will be contacted by email 1 week prior to game date.
Image Credit: Photo by Ralf Brown. https://imageevent.com/ralf/pitt/kennywood