WANTED: BOUNTY HUNTERS. NO QUESTIONS. NO DISINTEGRATIONS. APPLY NOW.
[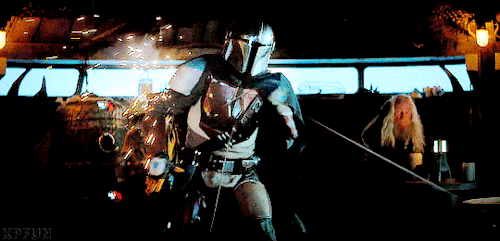 ]
Bounty hunting is a complicated and dangerous profession. If you perform well and you're smart, you can make a profitable living, for a while.
You're a bounty hunter in the Star Wars universe, post Return of the Jedi timeline. You and your companions work to hunt and turn in bounties for Payout against the backdrop of the War, collapse of the Empire, and your own personal battles.
This game will use a hack of Monster of the Week (Powered by the Apocalypse)
I am saving a seat for Danielle B.
---
This game is part of the ongoing Star Wars Saturdays series (but on a Sunday!). The time setting is after the end of Episode VI of the Star Wars movie series (that's Return of the Jedi ) when the Empire is falling and the Alliance to Restore the Republic is taking control in fits and starts. If you've seen The Mandalorian TV show, that's a good inspiration for what's happening in the setting.
Characters and settings created in this miniseries will exist in the SWS canon for future miniseries and added to our wiki (https://starwarssaturdays.miraheze.org/wiki/Main_Page).
CW: Violence, Imperial power abuse, violence. Strong emotional ties. This game will lean more towards Star Wars media like the Clone Wars series, the Mandalorian, and maybe even Rogue One.
System : Apocalypse Engine
Duration : Three 3 hour sessions
Breaks : 1 mid-point break per session (10 mins)
Venue : GM's Zoom
Recording : Yes, but made public only if consent by all the players
Attendance : Joining all sessions is ideal but not required. You must RSVP to each session you wish to attend.
Safety : Lines & Veils, X-card, and open door policy. Tools can be changed to suit the players. This game will follow the Gauntlet Community Code of Conduct.
Sunday, June 6, 2021 1:00 PM → Sunday, June 6, 2021 4:00 PM Session 1
Sunday, June 13, 2021 1:00 PM → Sunday, June 13, 2021 4:00 PM Session 2
Sunday, June 20, 2021 1:00 PM → Sunday, June 20, 2021 4:00 PM Session 3