STAR WARS SPIRIT OF '77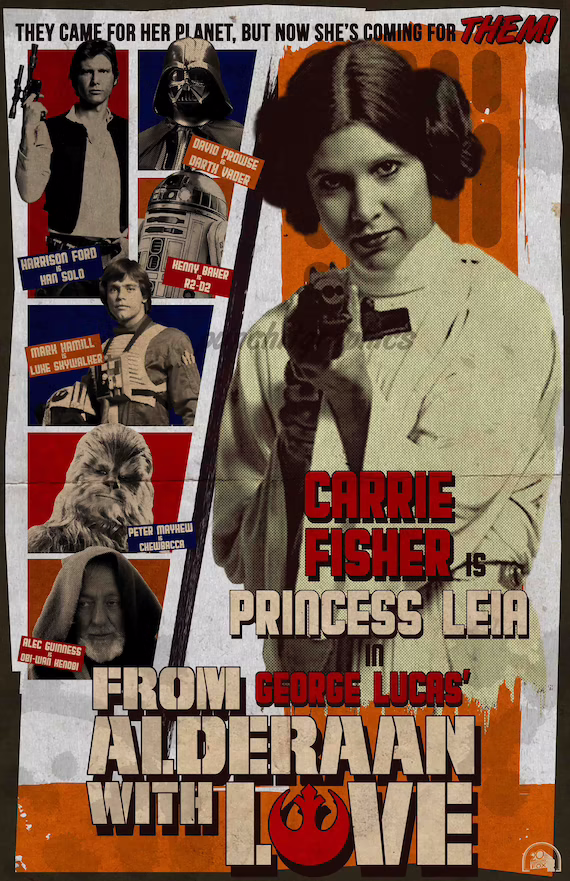 I was listening to the Gauntlet podcast and Mike Ferdinando talked about Spirit of 77 and I thought to myself "Hey, Star Wars came out in 1977. Wouldn't that be a neat mash-up?"
So here it is - Spirit of 77 reskinned for Star Wars.
---
Get ready for slam-bang action and high octane excitement with Spirit of 77 - the 1970's pop culture RPG that turns up the volume and never slows down!
---
This game is part of the ongoing Star Wars Saturdays series. The time setting is after the end of Episode VI of the Star Wars movie series (that's Return of the Jedi ) when the Empire is falling and the Alliance to Restore the Republic is taking control in fits and starts. Characters and settings created in this miniseries will exist in the SWS canon for future miniseries and will be added to our wiki (https://starwarssaturdays.miraheze.org/wiki/Main_Page).
CW: Violence, Imperial power abuse, strong emotional ties.
System : PbtA
Duration : Four 3 hour sessions
Breaks : 1 mid-point break per session (10 mins)
Venue : GM's Zoom
Recording : Yes, but made public only if consent is given by all players
Attendance : Joining all sessions is recommended. You must RSVP to each session you wish to attend.
Safety : Lines & Veils, X-card, and open-door policy. Tools can be changed to suit the players. This game will follow the Gauntlet Community Code of Conduct.
Sunday, June 5, 2022 1:00 PM → Sunday, June 5, 2022 4:00 PM Session 1
Sunday, June 12, 2022 1:00 PM → Sunday, June 12, 2022 4:00 PM Session 2
Sunday, June 19, 2022 1:00 PM → Sunday, June 19, 2022 4:00 PMSession 3
Sunday, June 26, 2022 1:00 PM → Sunday, June 26, 2022 4:00 PM Session 4